Bouletta Samsung Galaxy S22 Ultra Compatible Leather Stand Case RST2EF Tan
RFID * SPECIFICATION MORE ALSO ÖZELLEŞTİK.
* RFID Contactless featured credit cards electronic getting stolen koruyarak a feature which prevented from being copied. Kılıfın production stage inner detaya kaplanarak protection.
Magnet be modelled on nedeliyle telefon kılıfınızı use in two ways. (Both together with back cover with both)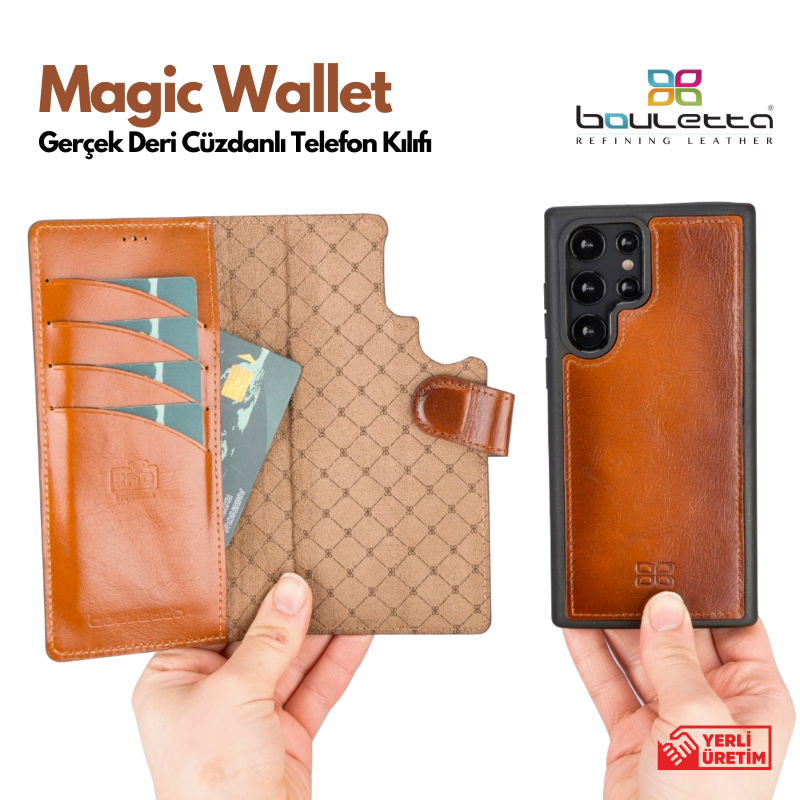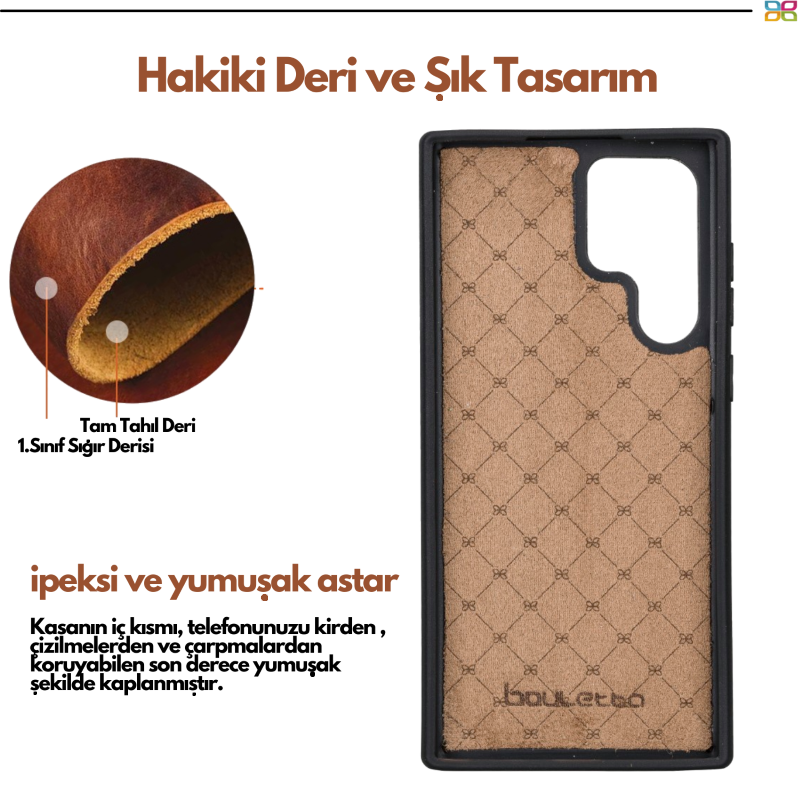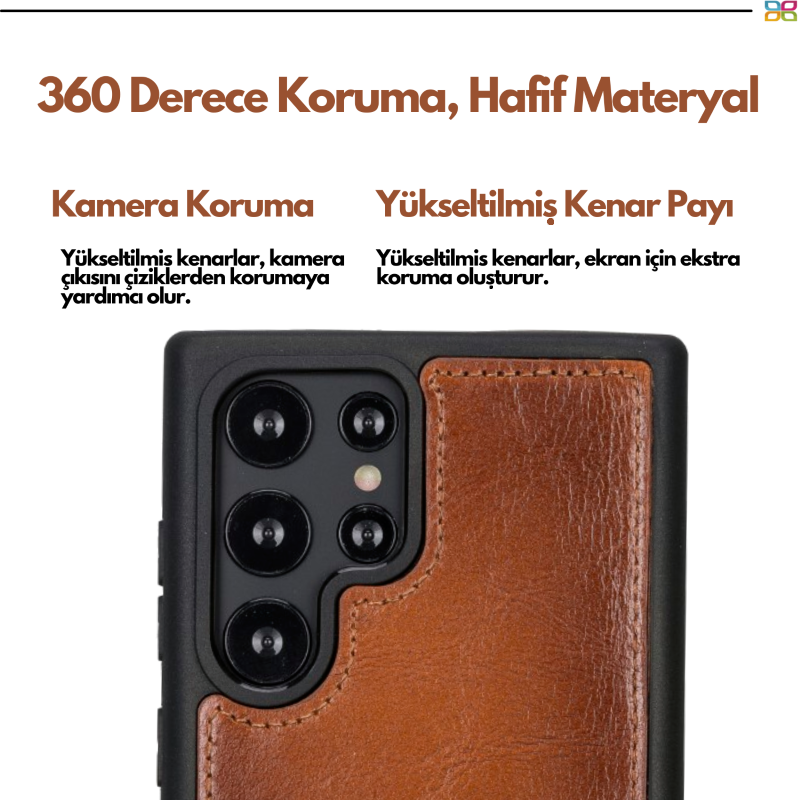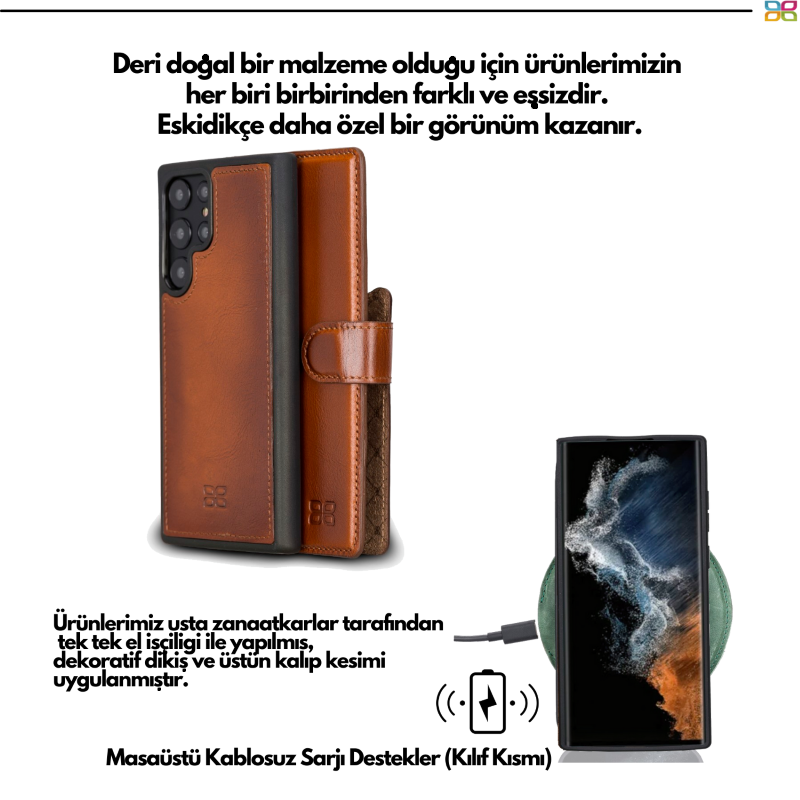 Magic Wallet model our product 100 genuine cowhide leather. Quality hemen figure. Genuine leather pleasant smell you product quality can give you an idea.
Leather is a natural material for each of our products is different and unique. Eskidikçe more take on a special look.
This product is individually hand work by skillful artisans, decorative stitching and superior mold segment was implemented.

Product Features:
4 pcs card levy eye
1 pcs money, receipt, check, card etc. Levy eye
Phone's back side, side/sides of the and pave the way from scratches, dirt and shocks. (Düşmelerde,-end collisions in shock-absorbing feature.)
All entries use conveniently smart phone size perfect fit. (Camera, charger, earphone etc.)
Kılıfın velvet inside.
On the front cover magnet closure feature
The front of the phone is on the surface of the perforated building cover even when the conversation with ease
Kılıfın different posture as you like your phone with ease of use. (Film, watching the applications while browsing etc.)
Manufacturing defects in 2 years warranty.
Türkiye'de, handmade as.
* High frequency (13.56MHz) RFID based credit cards, pasaportlardan and carry cards from information was recited and kopyalandığı place. RFID blocking our products you RFID skimming denilen designed to help protect from theft. Many card and passport RFID technology and RFID theft is clear. Product astarlarımız, RFID signals designed to prevent a material. Your card or passport this material sarılıyken theft purpose scanner inside information cannot read.
Bouletta About:
2003 since we won the experience, around the world in varying standards and to our products according to your necessities yansıtıp quality and customer satisfaction answer calls. These goals for the design, production and packaging süreçlerinin all current and most of acceptable quality-price is planned. We have PLM, Bouletta, Barchello, Burkley with our brands we produce fabric and leather products Dispenser, Retail, our clients with E-Sales channels are conveying. 2022 as of Germany, America, Russia, Uk, Netherlands, Sweden, Switzerland, fas mainly in 42 countries satışlarımız ongoing 70 countries to reach our work. Our goal is 2024 active in 100 countries by our products as customers' taste for our customers.
Listed ByENTEGRA